Based in the city of Himeji in Hyogo Prefecture, Shinki Bus operates local buses, highway buses, Sky Bus Kobe, and airport shuttles to Kansai International Airport, Osaka Airport, and Kobe Airport. Our highway buses can take you directly from Kobe to many popular tourist destinations, including Tokyo, Hiroshima, Okayama, Kagawa, Awaji Island, Ehime, Tokushima, Kochi, Izumo and USJ in Osaka. Also, the buses departing from Himeji can take you to Tokyo and Tottori.
Popular Destination
Himeji (Hyogo Prefecture)
Located in the west of the Kansai region and blessed with plenty of sights worth visiting, Himeji is famous for the elegantly white and spectacular Himeji Castle (a World Heritage Site) and Shoshazan Engyoji Temple, one of the locations featured in the Hollywood blockbuster The Last Samurai.
Recommended spots
Himeji Castle, Shoshazan Engyoji Temple, Mt. Shosha Ropeway, Himeji Central Park, Koko-en Japanese garden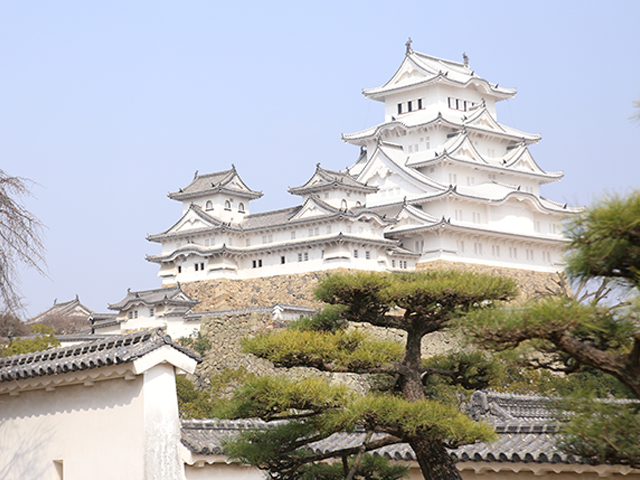 Kobe / Arima Onsen (Hyogo Prefecture)
A port town in the Kansai region, Kobe is one of Japan's most attractive cities. Arima Onsen—Japan's oldest hot spring—is easily reached from the city and famous for its reddish brown spring water. Also nearby are the Kobe-Sanda Premium Outlets—the largest in Kansai with more 200 shops—and the Kobe Fruit & Flower Park where visitors can enjoy seasonal flowers and pick their own peaches, grapes, nashi pears, and apples.
Recommended spots
Arima Onsen, Kobe-Sanda Premium Outlets, Kobe Fruit & Flower Park, Mt. Rokko, Kobe Harborland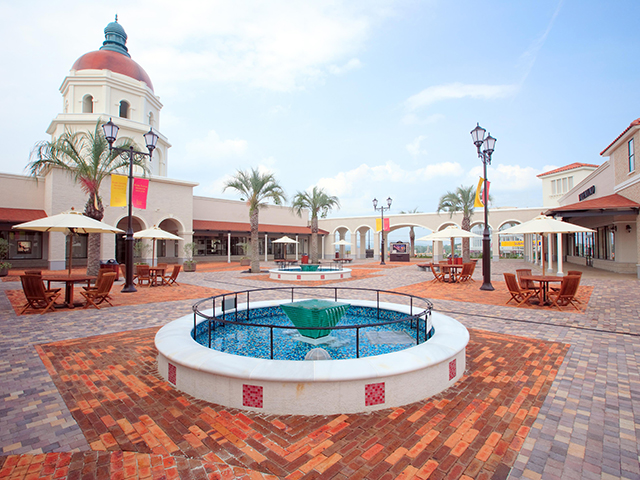 Hiroshima
Hiroshima is located on the Seto Inland Sea side of the Chugoku region. The giant torii gate rising from the sea and the beautiful Itsukushima Shrine are also registered as World Heritage Sites and famous in Japan as one of the celebrated Three Views of Japan. And at the Atomic Bomb Dome, one of the few buildings still standing from World War II, visitors can learn about the horrors of war and the atomic bomb, as well as the importance of peace.
Recommended spots
Itsukushima Shrine, Atomic Bomb Dome, Hiroshima Peace Memorial Park, Shukkei-en Japanese garden, Hiroshima Castle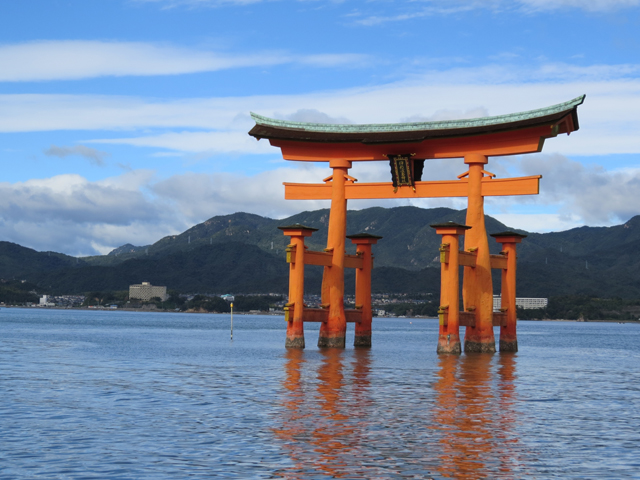 Matsuyama (Ehime Prefecture)
Matsuyama, on the island of Shikoku, is home to Dogo Onsen, one of the oldest hot springs in Japan—many people come to rejuvenate their bodies here in the piping hot baths. The sweeping views across the city from atop Matsuyama Castle are outstanding.
Recommended spots
Dogo Onsen Honkan bathhouse, Matsuyama Castle, Ishiteji Temple, Okaido shopping street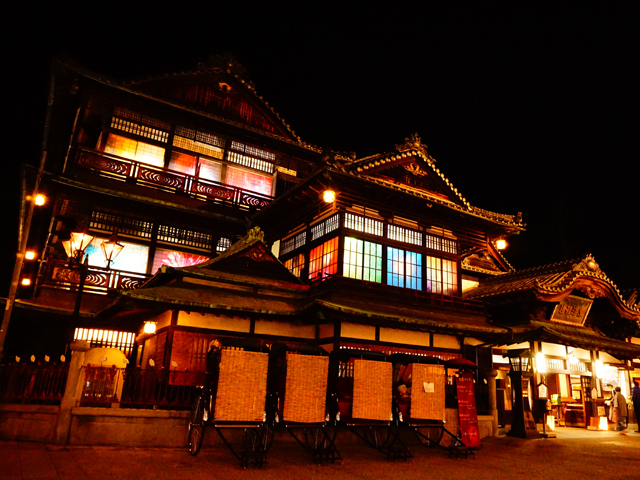 Izumo (Shimane Prefecture)
Situated on the coast of the Japan Sea in the Chugoku region, Izumo is a popular tourist destination, mainly thanks to Izumo-Taisha, one of the oldest Shinto shrines in Japan designated as a National Treasure, and the brilliantly white Izumo Hinomisaki Lighthouse, Japan's tallest stone-built lighthouse.
Recommended spots
Izumo-Taisha, Izumo Hinomisaki Lighthouse, Hinomisaki Shrine, Inasanohama Beach, Shimane Museum of Ancient Izumo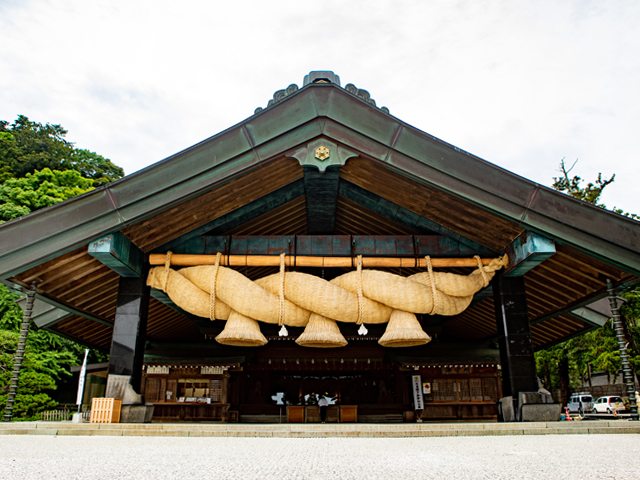 Kobe Sightseeing Bus
CITY LOOP & Port Loop
The CITY LOOP and Port Loop bus routes stop at all the major sightseeing attractions in Kobe.
CITY LOOP is recommended for those who wish to tour around the sightseeing spots in Kobe City, while Port Loop is recommended for those who wish to tour around the Kobe Waterfront Area.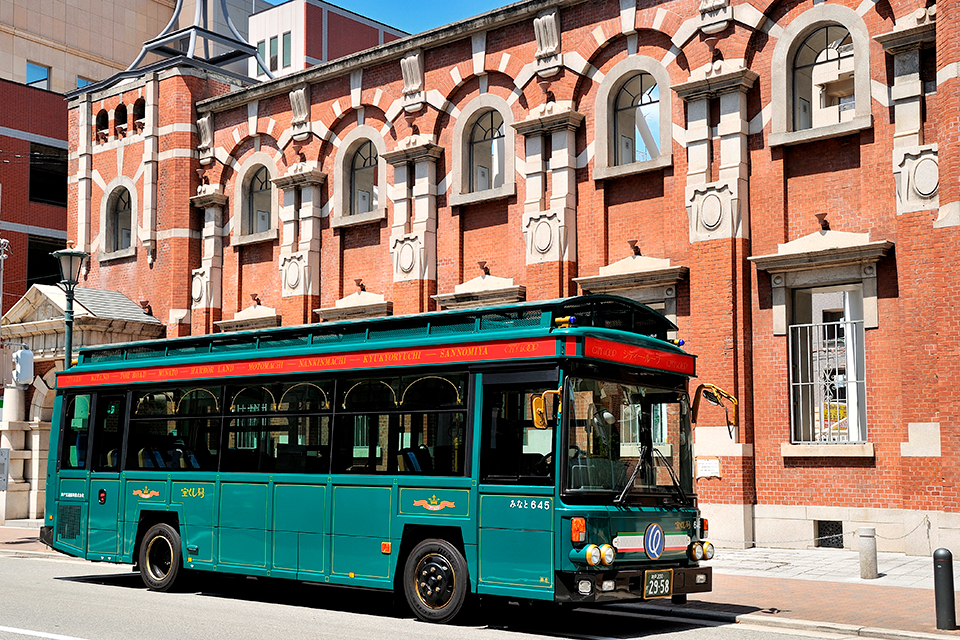 Port Loop buses will have a bus tour guide on board. If you have any questions, feel free to ask anything.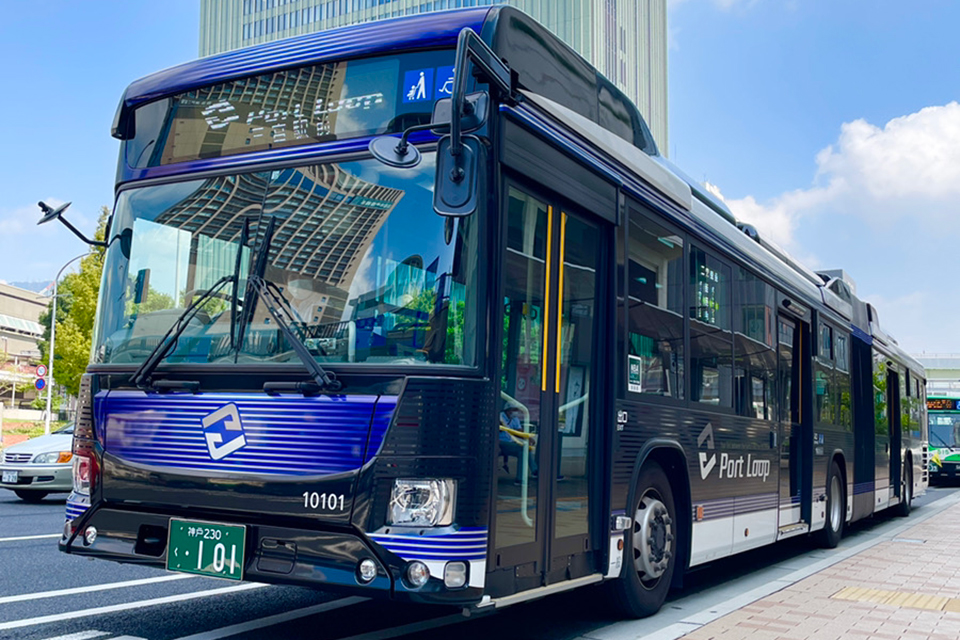 Special Package Tickets
This great value one-day ticket lets you take the Himeji Castle Loop Bus from Himeji Station and then hop off and hop on as many times as you like at any of the stops around the castle.
This is a convenient package ticket for those wanting to visit Shoshazan Engyoji Temple, the location of filming for The Last Samurai.